Remote Control
World Security's powerful interactive security platform gives you unprecedented control over your business. With easy-to-use apps and web interfaces, you can arm your system, monitor sensor activity, watch live video, and control lights and thermostats — all from a smartphone or web enabled device.
Interact and Stay in Touch
World Security gives you the control you should expect in commercial security. Check in on your company while at home or on vacation, arm or disarm the system remotely from outside the office, get activity history, turn the lights on or off, adjust the thermostat, view live video and send commands to your security system all from the palm of your hand.
World Security's online management tools give you the ability to customize your security system at your place of business. Set up custom notifications, create personalized rules, add system users, create energy-saving thermostat schedules and set specific video recording triggers.
Set up your system online, download the app and you're in control!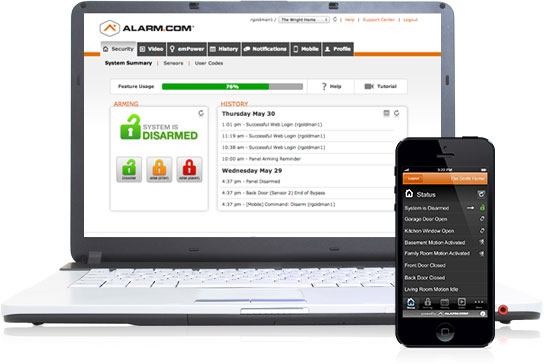 Status