Recorded Video Access
World Security recorded video access allows you to see recorded video clips on your computer or mobile device. Save, share and enjoy the flexibility of knowing you have a Xone of Protection recording and keeping your family secure.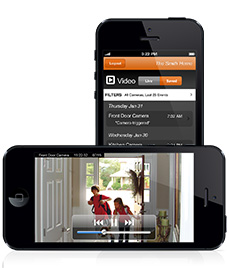 Stay on top of what's happened at your property
With a searchable library of recorded video clips, you'll be able to go back and see exactly what occurred and when. Since video recordings are triggered by events, it's easy to locate the exact video clip you want to watch by date.
Providing Protection and Awareness
World Security video cameras work around the clock, hand-in-hand with your security system. So in the event of an alarm, the cameras can immediately upload pre-alarm and post-alarm video footage at your home or business. You can also set up text or email alerts with video clip attachments to notify you when your cameras record motion activity, day or night.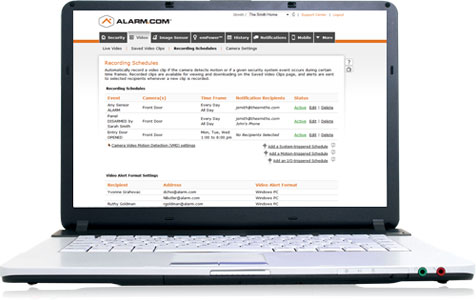 Advanced Recording Capabilities
Because your video cameras are integrated with the World Security security platform powered by Alarm.com, you can use any of the sensors from your entire system to trigger recordings and make sure you capture meaningful events. When something happens, whether your system is armed or disarmed, you can automatically capture a 30 second clip and see what's going on. Now you can know who is walking in your front door, who just went in your office, if there is someone in your driveway or who just accessed your storage room.