SAFETY
Safety is always important whether you're home or away. World Security's wireless alarm systems provide the perfect solution.
Older wired systems are complicated to use and very easy for intruders to get past. These antiquated systems also require a phone or internet connection to work. Our 100% wireless alarm systems give you freedom, security and safety by placing your home's real-time information and security controls in the palm of your hand. Having the smartest house on the block puts a Xone of protection around your property that even the sneakiest criminal won't dare to challenge.
World Security recognizes that your family's safety and security are never an afterthought. That is why we use the latest wireless home security technology to adapt, automate and keep you safe at all times.
Click here to build your plan
.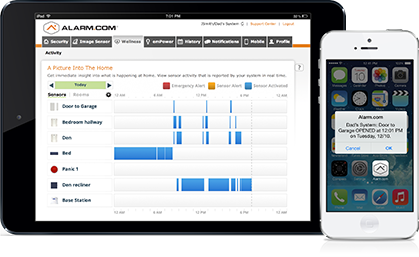 Personal Emergency Response System (P.E.R.S)
World Security's Personal Emergency Response System offers a secure and cost-effective option for independent living with safety, security and comfort.
Click here to find out more
.
Fire, Smoke, Carbon Monoxide Monitoring
Know when there's an emergency at home, no matter where you are. World Security immediately signals the monitoring station, and sends you a text or email notification.
Click here to find out more
.