More Reliable, More Secure
World Security is more reliable and more secure than a typical alarm system. With a dedicated cellular connection, your home is protected even if the phone line is cut or the internet is interrupted for more than 24 hours after a power failure. We've also developed exclusive, patented technology that provides a superior level of protection and awareness.
World Security is the only security system with patented 
Crash & Smash technology
, which keeps your home protected even if the security panel is destroyed. Our award-winning 
Image Sensor
 is an advanced motion sensor with a built in camera that can capture images in the dark and allows you to visually check on your property whenever motion is detected. To keep you aware of weather events that may impact your safety, World Security's Severe Weather Alerts notifies you of tornado, flood or earthquake events in your area based on real-time weather data.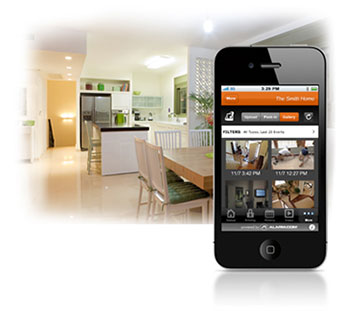 Features and Solutions Customized to Your Lifestyle
Unlike traditional security systems, World Security's completely integrated suite of services offers a flexible, easy-to-use solution that learns and adapts to fit your needs. By setting your own 
customized triggers
, you can be alerted to virtually any activity or event that is important to you – even when your system is disarmed.
For example, you can:
Watch your kids arrive home from school safely. Receive an image alert or text when they open the front door after school hours.
Be sure that your home is always protected. Receive an alert if the family has left for the day but forgot to lock the door or arm the system; then lock up and arm it from your phone.
Arrive home to a comfortable environment after a long day at work. Set your lights and thermostats to automatically adjust when you get home and disarm your system.
Reduce energy waste and unnecessary expense. Set Smart Schedules to easily manage your lights and thermostat settings based on your home's activity patterns.
Expect more from your security system with advanced safety, convenience and control. You will get the most out of your home using the endless ways to customize your World Security.com system. People all over Illinois have made the switch to World Security, your Xone of protection. Our Xone of comfort and protection is online anytime for your safety and security every day.