Crash & Smash Protection
World Security offers the only security system with patented technology to protect against disabling of the systems, unlike more vulnerable systems where criminals can destroy the panel before it sends an alarm signal. Eliminate any doubt and make sure you are protected when you need it most with World Security.
A higher level of security
World Security's exclusive technology detects system tampering or destruction during:
Entry delay
Alarm dialing process
Dialer delay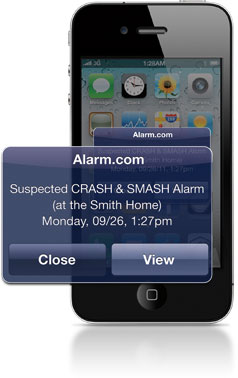 First-class protection
Because World Security monitors all sensor activity, it knows when someone enters the property. If the panel is destroyed, no longer communicating, and the system does not receive the appropriate response signal, it will automatically send a notification from World Security's Network Operations Center to emergency personnel. World Security sets the bar for security by creating a Xone of unbeatable protection around your home.
Click Here to Build Your Plan
Reduce false alarms
World Security's advanced technology also reduces the number of false alarms. With World Security, you can worry less about unnecessary trips from the police or fire department and avoid potential hefty fines for repeated false alarms.
How it works